In the summer we announced that this year we have some big green dreams and are trying to receive the A Greener Future certtificate. And today we can finally announce that years of hard work and months of anxious anticipation have finally paid off and I Land Sound has received the first "A Greener Festival: Highly Commanded 2023"  certification in the Baltics!
This certificate is a validation that we are doing the right thing and gives us even more motivation to further develop our environmental projects.
To receive the certification, the festival was evaluated based on a total of 11 different areas affecting the environment, such as transport, energy and water use, waste, food, local ecosystem, etc., and an independent evaluator visited the site and inspected all the activities to make sure we didn't cut any corners. In the 11 categories assessed, we achieved the highest result in five of them.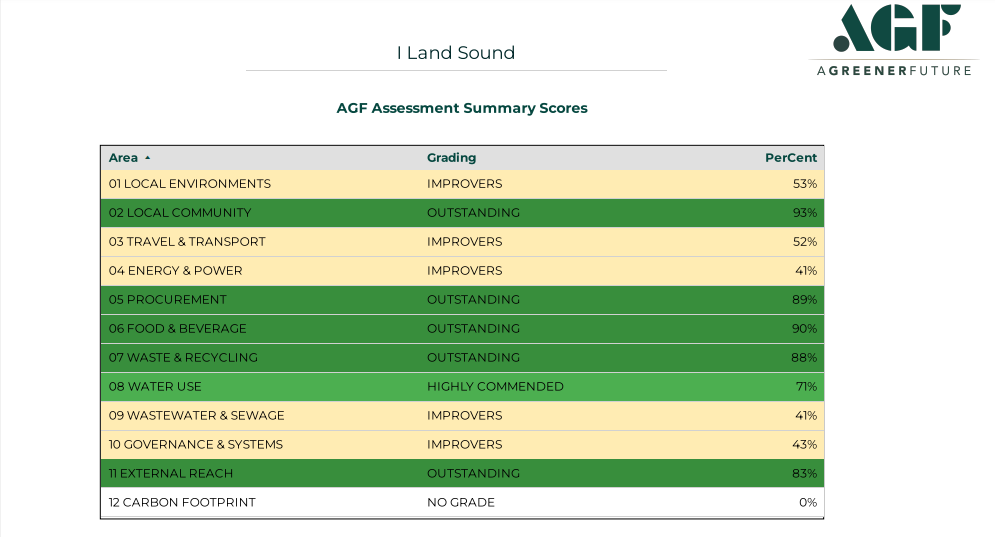 During a thorough evaluation process, it was determined which certificate level the festival qualifies for: Outstanding, Highly Commended, Commended or Improvers. The Highly Commended certificate that was given to I Land Sound means that it is a well-managed environmentally aware festival, which has taken significant steps to reduce waste and greenhouse gas emissions and to engage with the audience.
In February 2024 we will go to London to accept the certificate and we will find out who are the best festivals in different categories. So look out for this space because we might have some more wonderful news for you!
Thank you to the entire festival family, to all the partners, sponsors and supporters who helped us bring this trophy home!